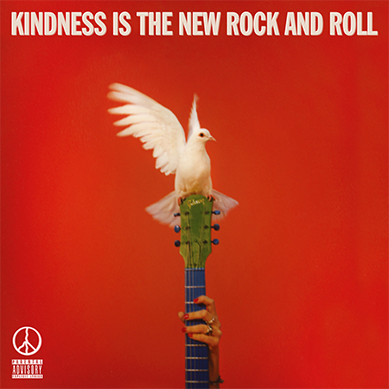 Kindness Is The New Rock And Roll
'Kindness Is The New Rock And Roll' is the new album from Peace out 4.5.18!
Peace tour the UK in May, pre-order the album at the official Peace shop by 8am 21.2.18 to access the fan pre-sale at 9am on Wednesday. Tickets are on general sale at 9am 23.2.18
"My studies in the whole Rock & Roll is dead versus Rock & Roll will never die investigation have led me to believe this: After generations of focused monetisation, corporate contamination & moral depravation, Dead lies the cadaver of rock and roll past. But of course, as we know from the fabric of our own universe, Death is actually a doorway into life. Thus, upon death, born is the New rock & roll, free of it's former warts & boasting a very simple mantra, That everyone can make the world a better place by being a lil' kinder. Some people love guitars, Some people hate electronic computer music, some people hate both but if we respect the union of opposing forces, it becomes clear that simply none of that matters. What i'm trying to say is that rock and roll is dead & also rock and roll will never die but if you take a closer look, Kindness actually is, the new rock and roll. I've been Harry Koisser, X"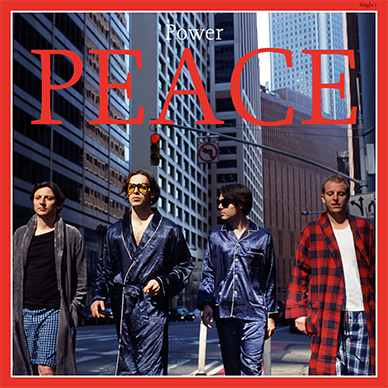 Power
Power is the new single from Peace – listen now
"You keep knocking at the door of delirious glory but there's never an answer. You know it is unlocked by a key of your own creation but all your pockets are empty. It is my belief that music, if you let it, will be the oozing ore from which you forge a key. POWER is not only a call to arms, but a song about wearing that key on a silver necklace while you fly kick the door through and charge heart first into the world wide banquet of love. To serve it's purpose, it demands certain things, such as the song opening with the chorus, such as the volume being extra large or the images flooding & spilling over the top. But who cares about that. Enjoy, Much love, you got this." Harry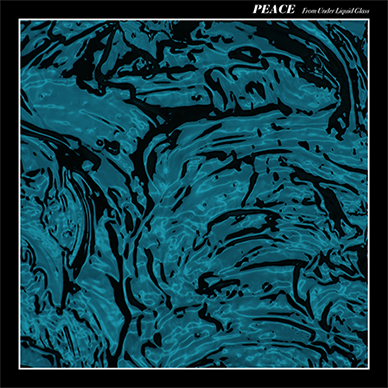 From Under Liquid Glass
Peace are pleased to release their new track 'From Under Liquid Glass' in support of the mental health charity, MQ whose mission is to transform mental health through research.
"I wrote the song during my most difficult spring in a long time. Peace have always been an explosion of happiness, but that isn't reflective of every part of me or anyone for that matter, and this song, at it's most zoomed out, demonstrates that polarity; you can be a happy person and still take a pasting from your demons. Although this song is deeply personal, it's really for everyone as most people have had, come into contact with or will have some degree of mental health issue in their lives. I'm pleased Peace are supporting MQ and their goal of transforming mental health through research." – Harry
Listen to 'From Under Liquid Glass'Join MQs We Swear campaign